Named by Reader's Digest as best inspirational scented candle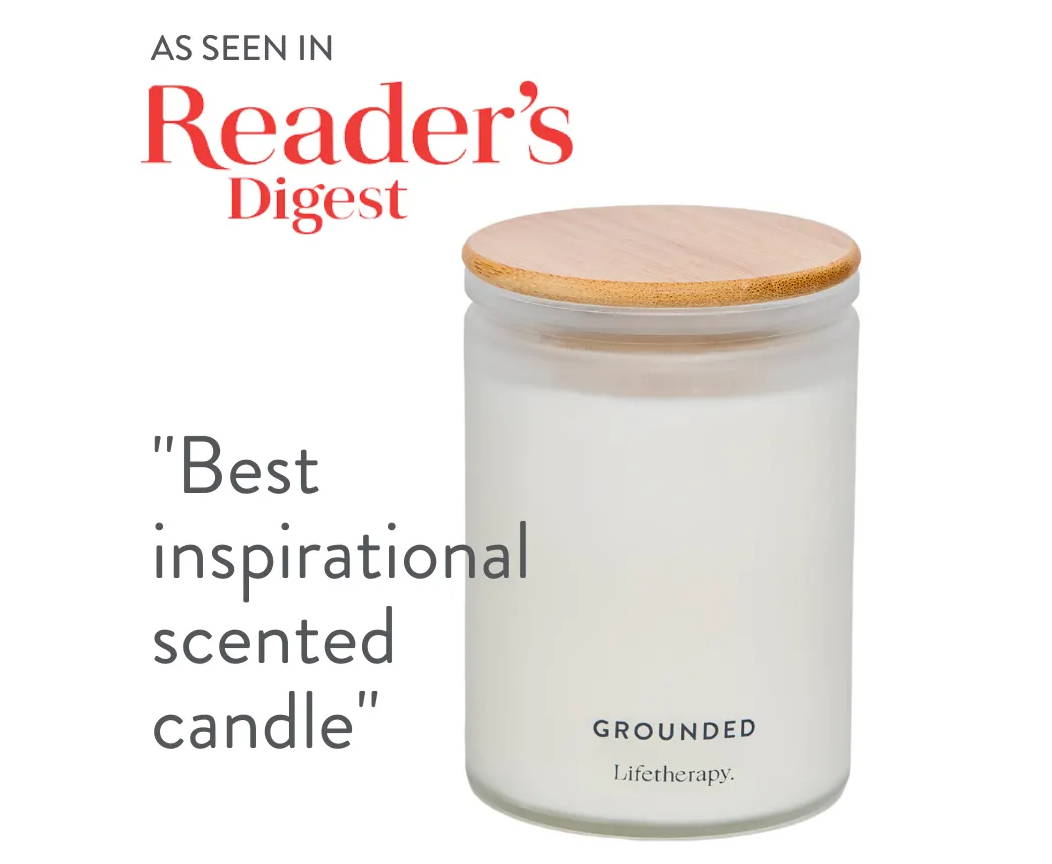 Reader's Digest always curates amazing beauty lists — ideal for gifting and getting — which is why we were so thrilled when Reader's Digest chose Lifetherapy's GROUNDED candle as "the best inspirational scented candle."
With notes of fresh citrus, heliotrope, dry amber, calming rose, and vanilla, GROUNDED is designed to help you feel more centered, more calm, and more confident. Made in the USA and hand-poured with soy wax, GROUNDED provides 75+ hours worth of burn time.
As Reader's Digest noted when it chose GROUNDED as a best inspirational scented candle, candles do more than provide subtle light or a design touch in your home. The scents can actually shift your mood.
"Start with Grounded, which will calm, balance, and uplift you with stabilizing amber and vanilla, earthy rose, and soothing heliotrope."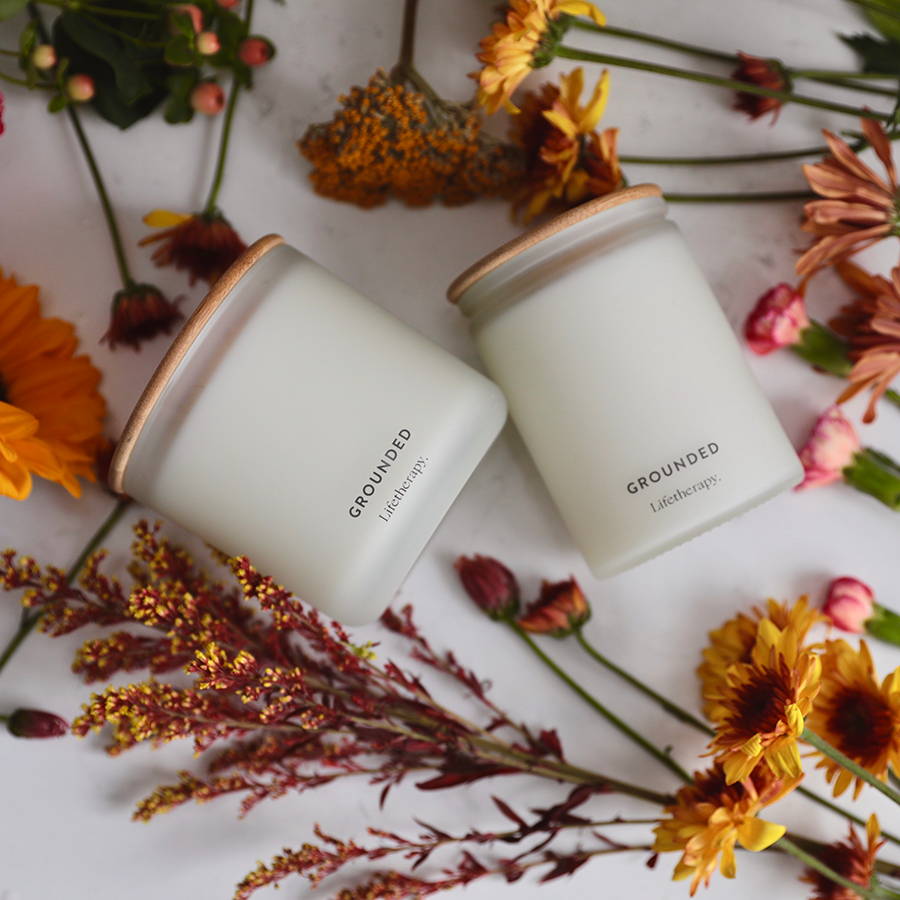 Lifetherapy products are created using the science of aromachology — how scents transform the way you feel. The scent of grounded can tap into your subconscious and help you feel more connected, at peace, and secure with yourself no matter how overwhelming your day can be. Over time, your mind creates a powerful feedback loop. When you smell Grounded, your body knows to relax.
Whether you add to your office or throughout your home, GROUNDED candles make an amazing gift to yourself and the people you love. Because small details make a big difference.
Choose your mood. Get grounded. And experience a scent Reader's Digest notes will "calm, balance, and uplift you."
Also: Did you know we're a woman owned company? As Reader's Digest noted: Lifetherapy is a woman-owned business, creating products with "soy wax and clean ingredients, so you can feel good about feeling good."
SHOP THESE BEST-SELLING GROUNDED GIFT SETS:
---