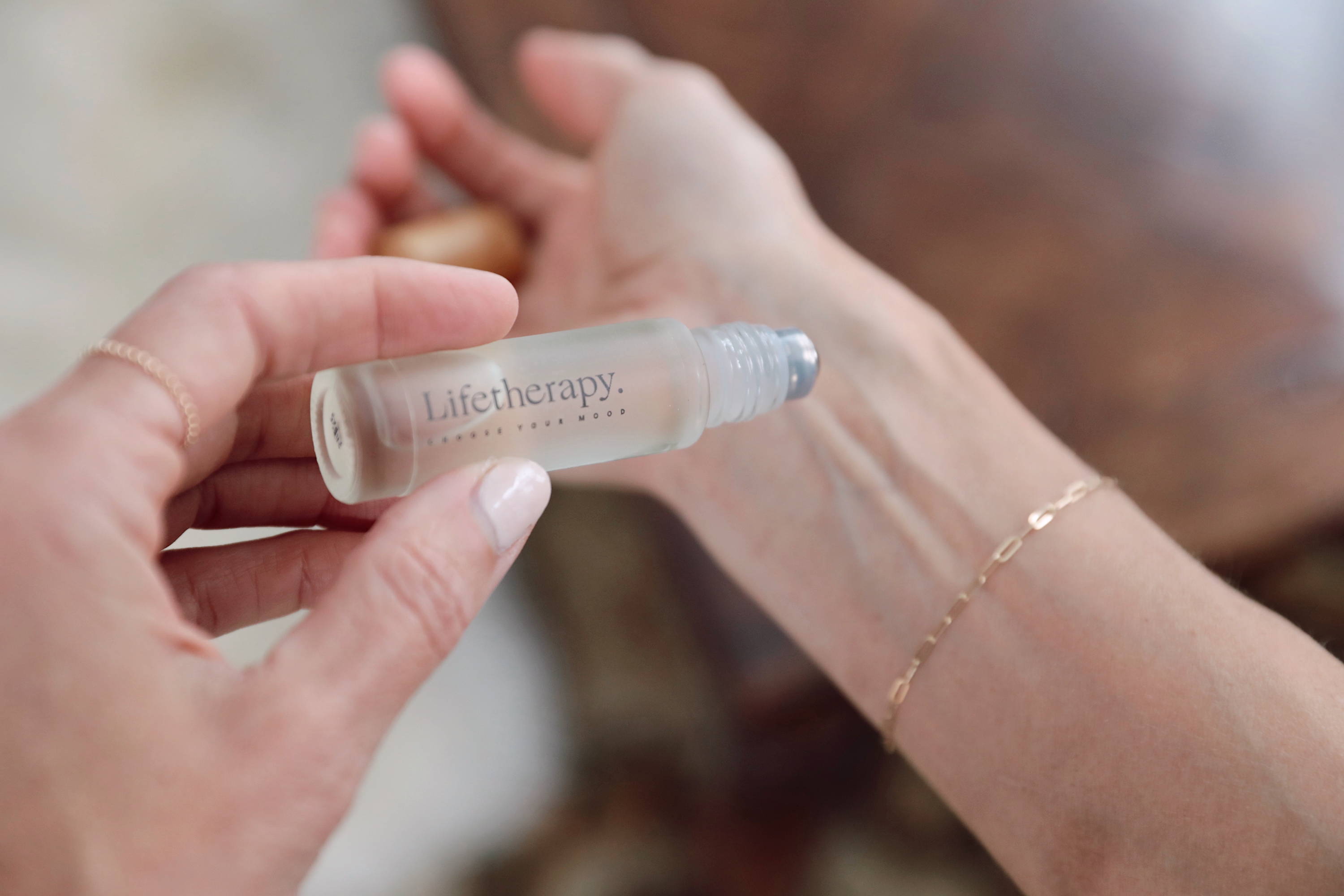 I just bought lotions for everyone who had helped us locally, and they are wrapped so beautifully. Plus, the message of choose your mood fits with our current motto. The bamboo lids are an added bonus!! We love Inspired and Energized...but you should try all of the moods!"
- Teresa S.
---
Fresh-baked cookies. Just-cut flowers. A cool breeze after a rainstorm. There are some scents that evoke a feeling of calm. Warmth. Connection.
But it's not just scents you necessarily recognize or can place. Subtle notes from various essences can tap into our subconscious, evoking subtle mood shifts that can change our emotions. When this shift is captured consciously through curating different fragrance profiles, the process is called aromachology.
You may have heard of aromatherapy — the holistic process of extracting natural essences from plants to promote healing. Aromachology is similar, but aromachology focuses on emotional shifts, and how different scent profiles can influence the way you feel. For years, marketers used aromachology as a pillar of consumer sales strategy. After research suggested people bought more or spent more time in a store after being exposed to certain scents, certain fragrances would be used to enhance sales.
But today, research has shown that scents do more than change the way we behave — they can change the way we think. And this shift is twofold: The first few times we are exposed to a scent, our emotions shift. Over time, this creates what's known as a positive feedback loop. The more times we experience the scent, the more we automatically feel a certain way.
"Nothing brings to life again a forgotten memory like a fragrance."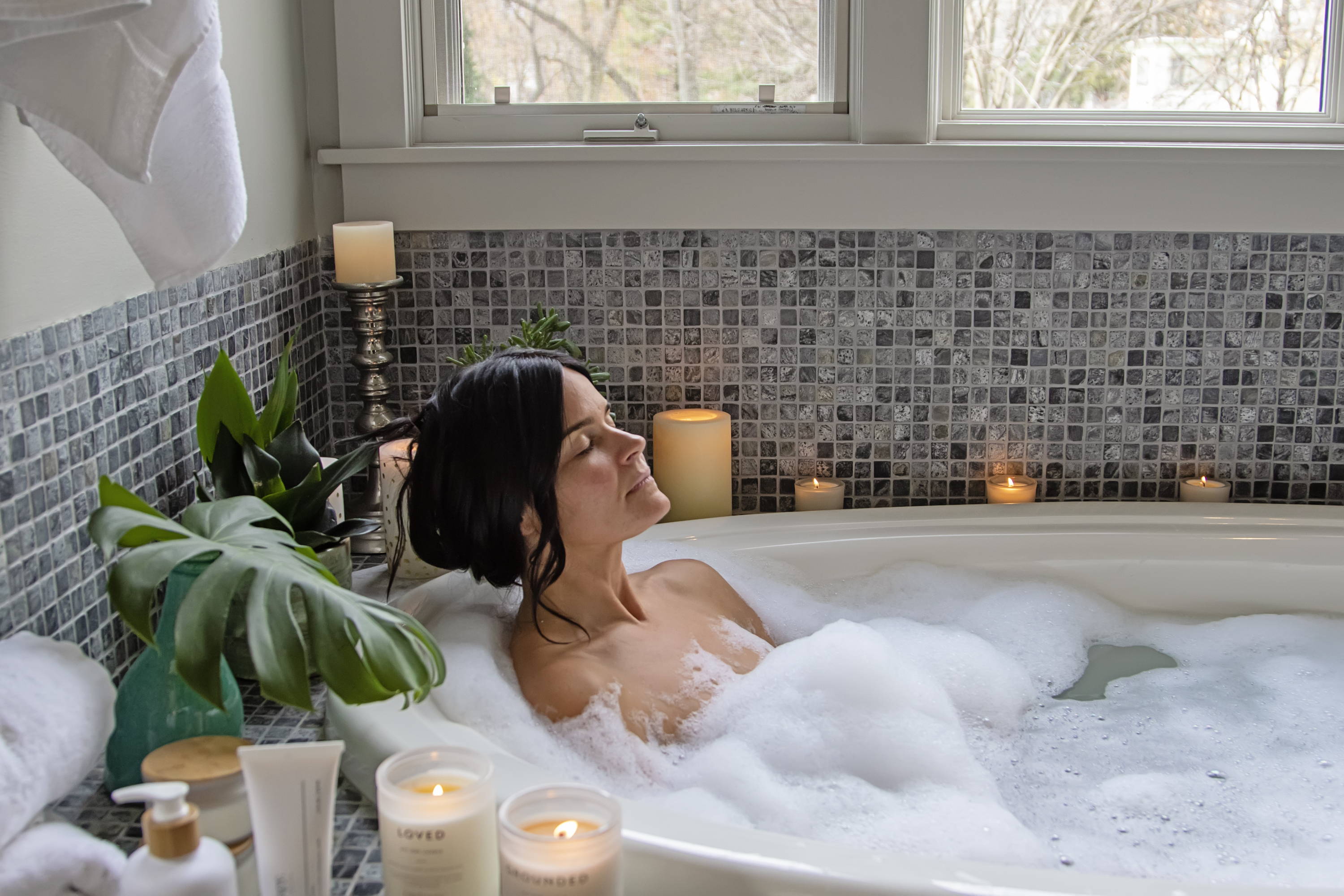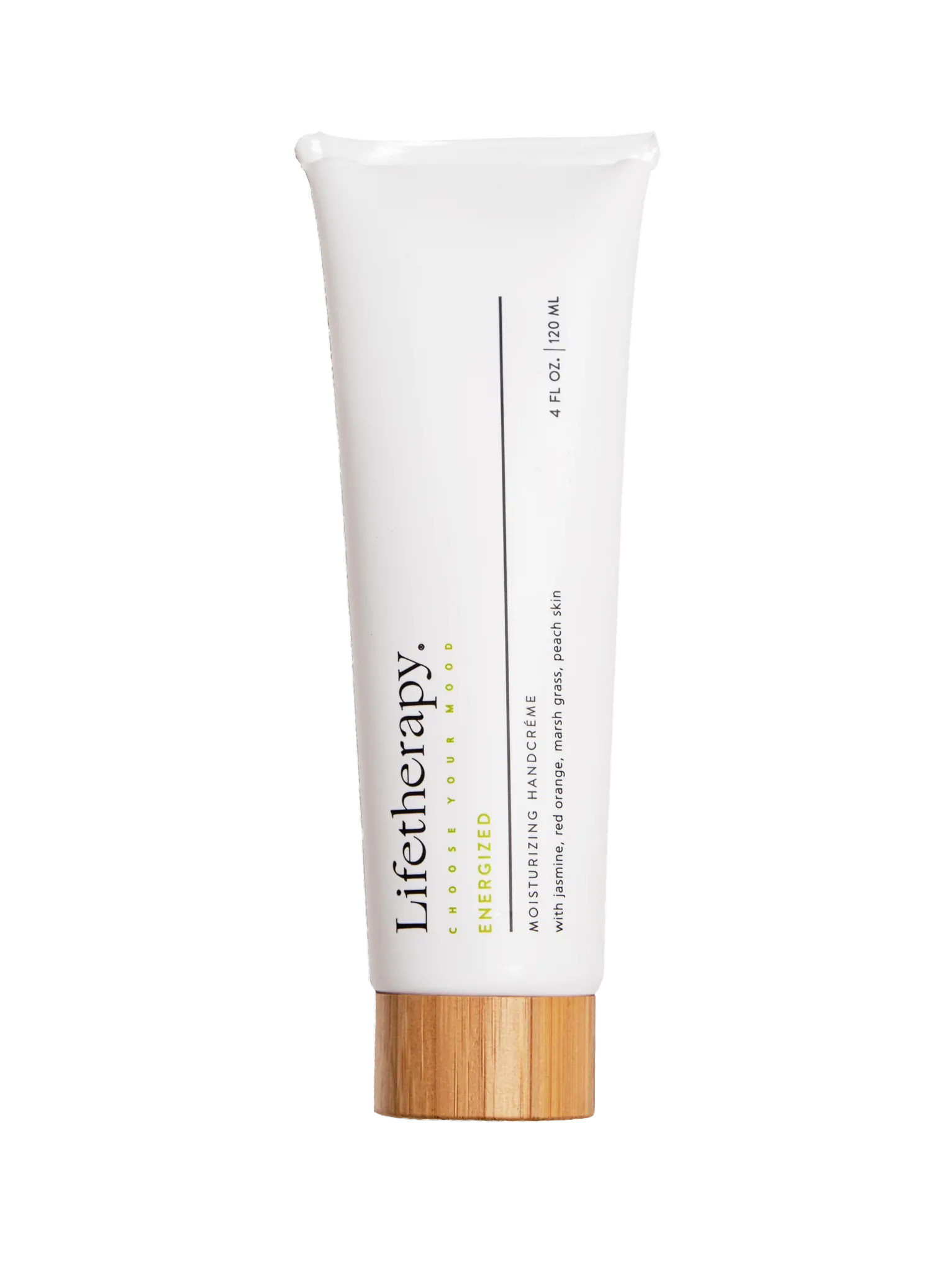 Lifetherapy is anchored on these moments. Our founder is an ardent student of aromachology and mood, and has created unique scent profiles designed to maximize these mood shifts. Blending fragrance notes from flowers, plants, and other essences, Lifetherapy creates self-care products that make you look and feel great, invoking moods to help feel:
Energized, with jasmine, red orange and marsh grass to refresh and revitalize; Grounded, with heliotrope, dry amber and calming rose to create balance and soothe; Inspired, with gardenia, pineapple leaf and sensuous musk to stimulate, uplift and inspire imagination; Loved, with bergamot, coconut rose and coconut to balance, warm and romanticize; and Transformed, with Polynesian coconut, white orchid and sandalwood to create mental clarity.Akin to self-care in object form, Lifetherapy products harness science + scent that create an emotional connection to the power of choice.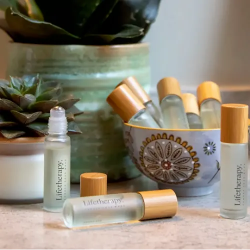 What Lifetherapy Fragrance Is Perfect For You?

Take a few moments to find out which Lifetherapy fragrance suits your mood.
Aromachology isn't magic — it's simply tapping into the deep mind-body connection we all possess. But at the root of the mind-body connection lies choice. We can choose to tap into certain moods. It's all about perspective.
For example, when you have a day where nothing seems to go right — overslept alarm, got into an e-mail misunderstanding with your boss, everyone seems out of sync with each other in the rush to get out the door — it's easy to continue to focus on what's going wrong. But Choose Your Mood is a philosophy that allows you to focus on what you can control: A blue-sky day, a great playlist for your commute, a perfectly-poured coffee.
Scents can be a powerful tool that can help you quickly shift perspective and tune into a positive mind frame. Lifetherapy's five scent profiles — LOVED, TRANSFORMED, INSPIRED, GROUNDED, ENERGIZED — were curated to tap into powerful moods, that can help you shift your perspective and become the best version of yourself, today and every day.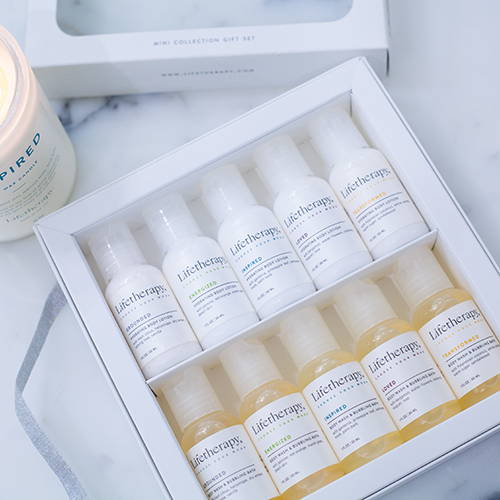 ---
Start your journey of scent and mood
Try all five Lifetherapy signature fragrances together in our best selling gift set which includes travel ready mini hydrating lotions and mini body wash & bubbling bath.
---
---

"I have used many body washes, but this one is absolutely fantastic!!! It is very moisturizing and the scent is fabulous."
- Rebecca H.

Lifetherapy has changed my life!

"I absolutely LOVE Lifetherapy products. My favorite is Grounded. I also love the sweatshirts. They are so soft and comfortable."
- Dawn I.